Power BI for Office 365 Planner
Enhanced visibility of Office 365 Planner data with Power BI Reports Pack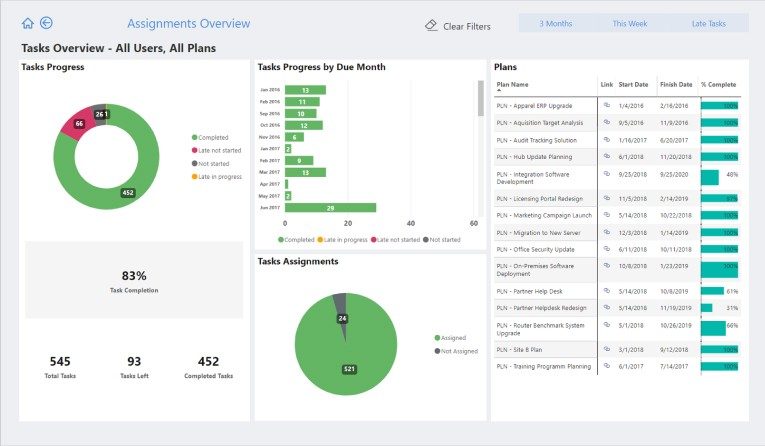 See live demo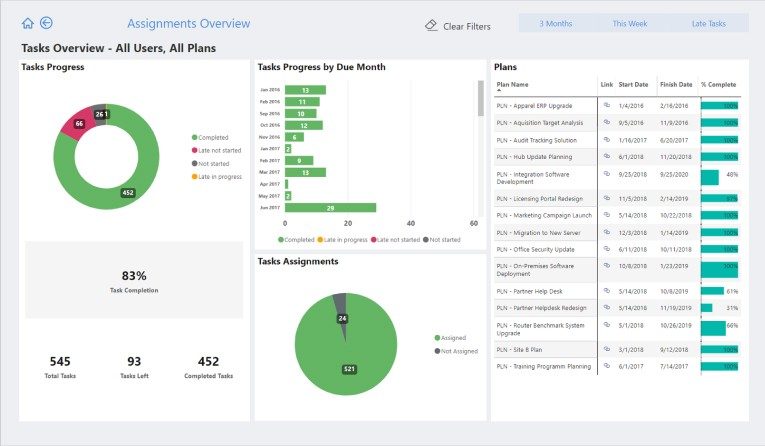 Powerful Analytics With No Effort
Improved Portfolio Visibility of Planner Data
Dashboards and Reports for Planner in seconds
Get the possibility to make informed business decisions
Visualizing data is usually challenging for PMOs and Executives due to limited reporting capabilities, data visibility, and lack of advanced data analytics.
Limitation
How to get more reporting capabilities?
Scope
How to enhance Planner data visibility?
Quality
How to ensure advanced data analytics?
Time
How to spend less time on reports design?
Easy and Fast Microsoft Planner Reporting
Power BI Reporting Pack is the solution for PMOs and executives that allows creating unique reports about the various aspects of your portfolio: plans progress, task management, timelines.

It includes over 25 pre-built reports and dashboards.
Schedule a consultation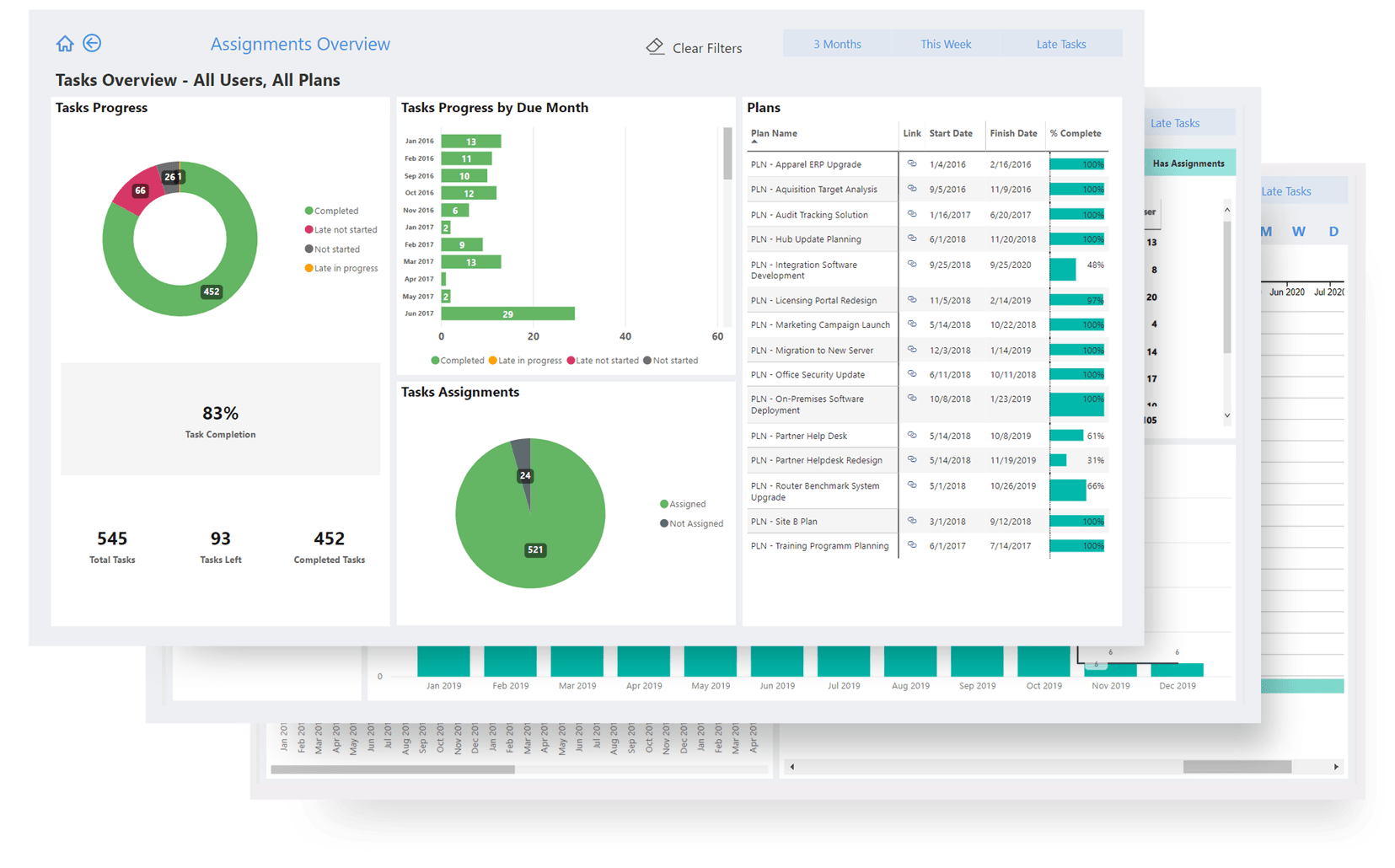 Hire professional
Power BI consultants
Dashboard Design and Reporting in Microsoft Planner
Our Power BI consulting company offers for Office 365 users custom dashboard design and enhanced Microsoft Planner reporting capabilities.

With our Microsoft Power BI Team users can build project dashboards and reports for Planner Office 365 in a matter of seconds, using dozens of charts and components that display real-time project data. And as importantly, users can instantly adjust dashboards to address changing requirements without waiting for IT or report developers
Schedule a free demo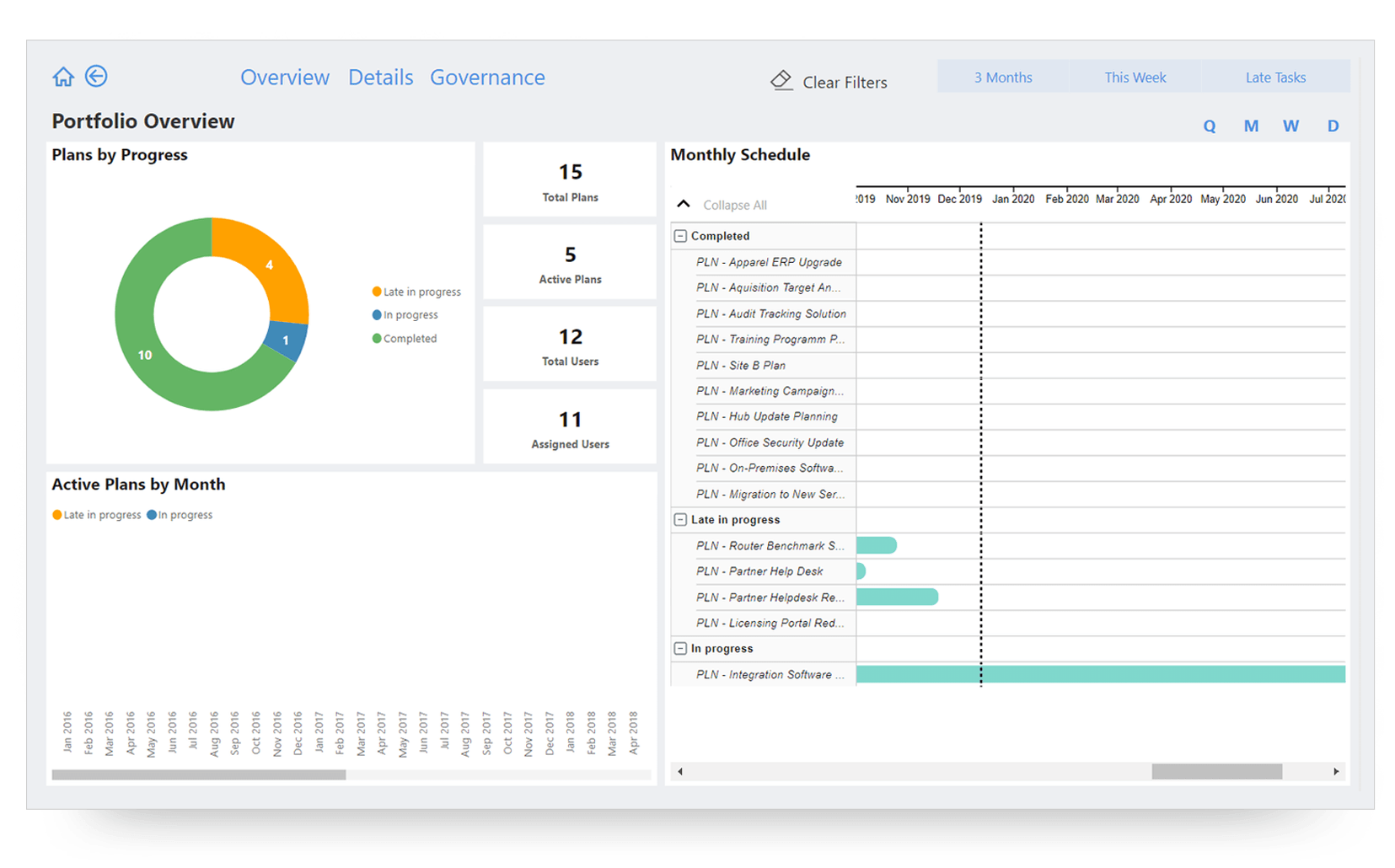 Visualize Portfolio Data
Power BI Consulting team opens a whole new world of reporting to Microsoft Planner users. It allows using its power to visualize portfolio data and build or update project dashboards quickly and easily! The FluentPro Power BI Pack for MS Planner requires a cloud-based deployment of EPM Pulse DataMart to be used as a data warehouse.
Schedule a free demo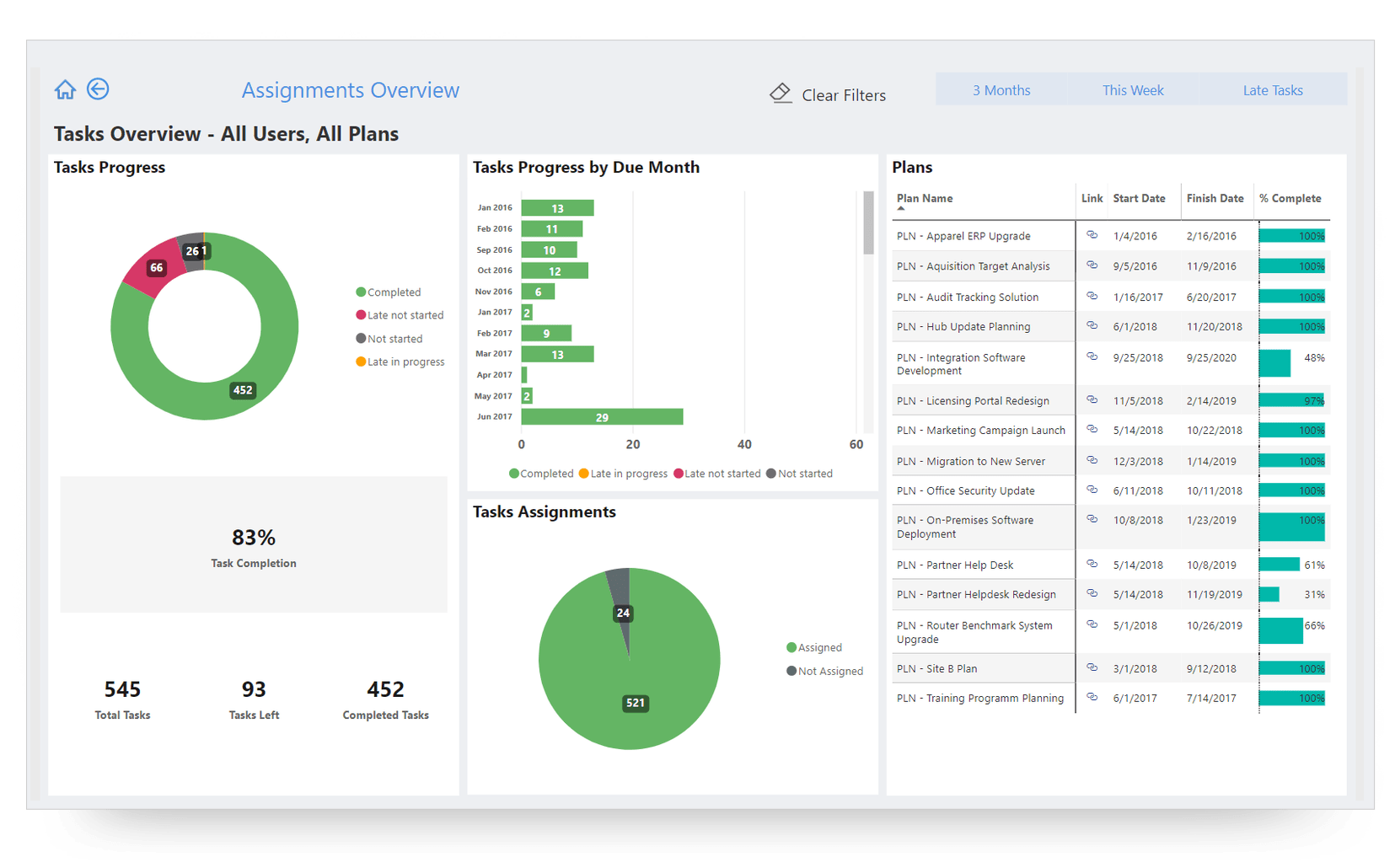 Our Portfolio:

Power BI Planner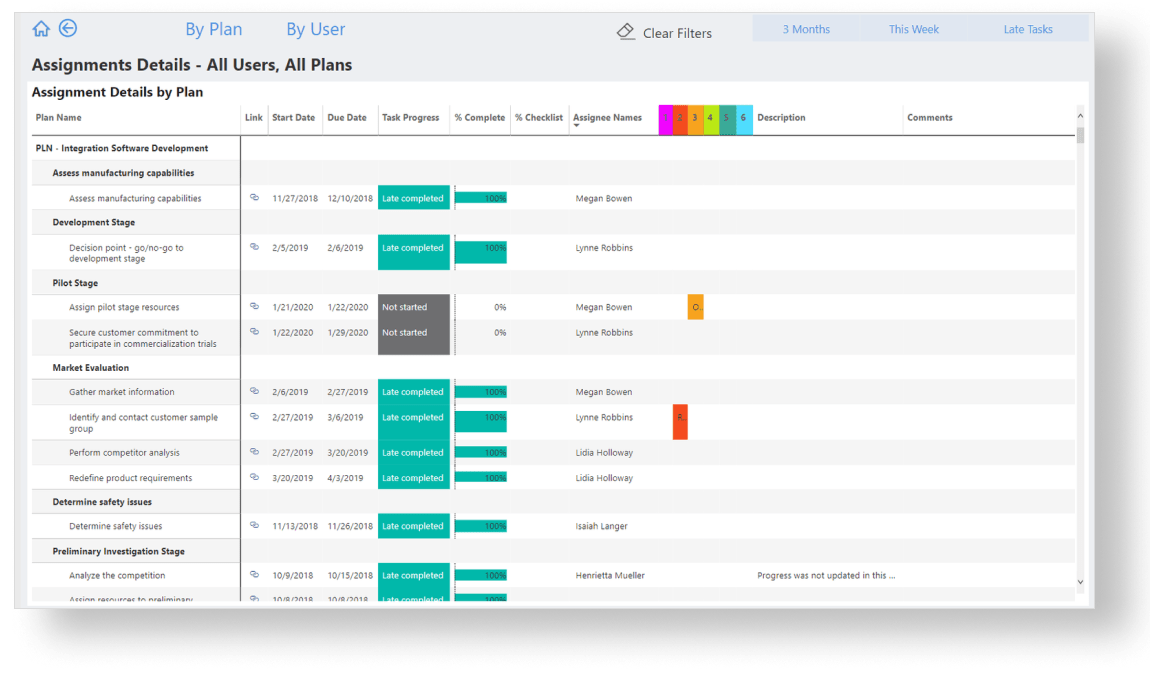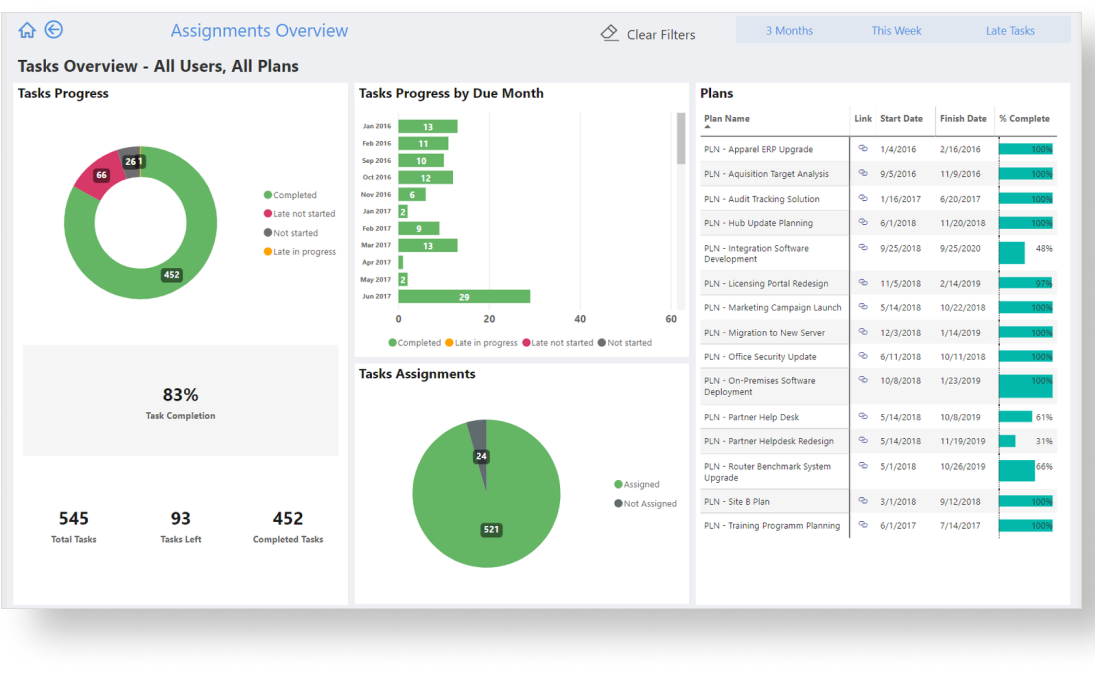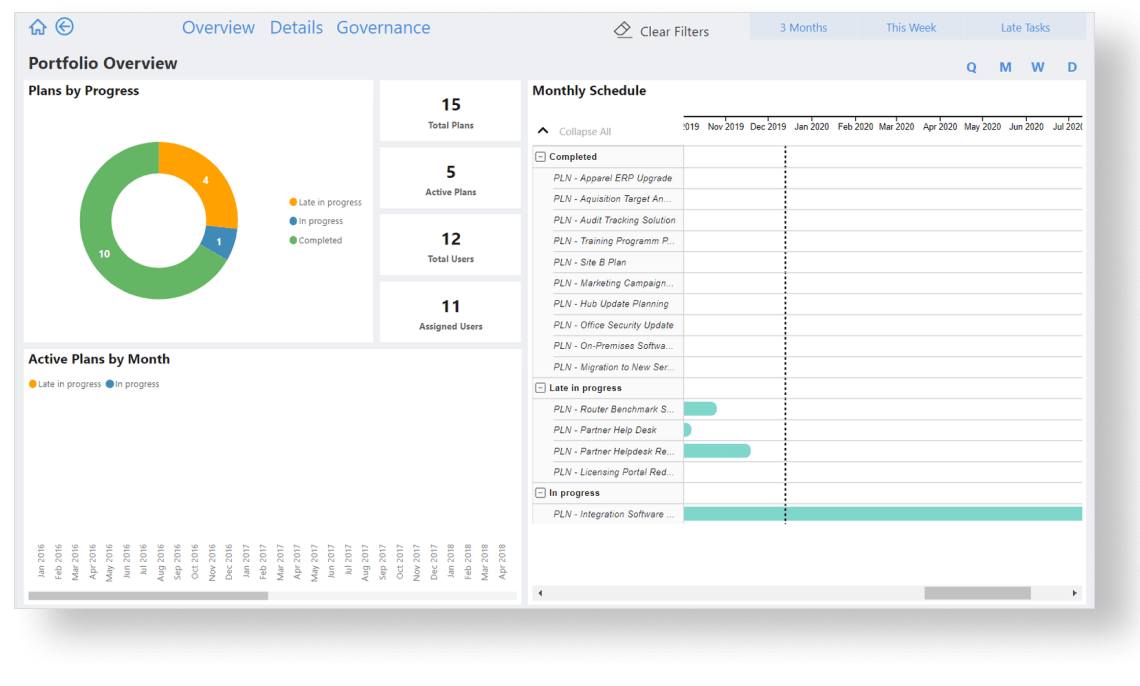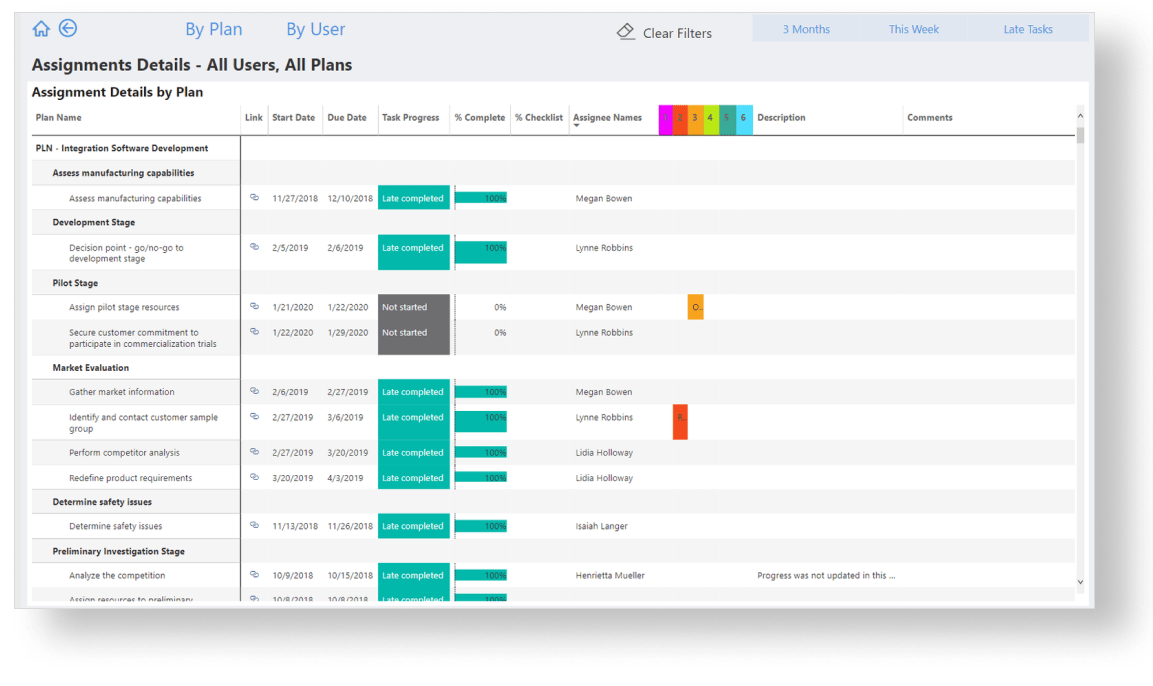 500+
Clients
have chosen Power BI Team service
25+
Reports
on a portfolio, resource, and project level
97%
Synchonization
full or partial data sync
100%
Automation
of reporting and data visualization
Working with

Power BI Team

you will get:
Full visibility of Planner data

Instant and beautiful dashboards

Real-time project data display

Ability to adjust reports in a matter of seconds
Send request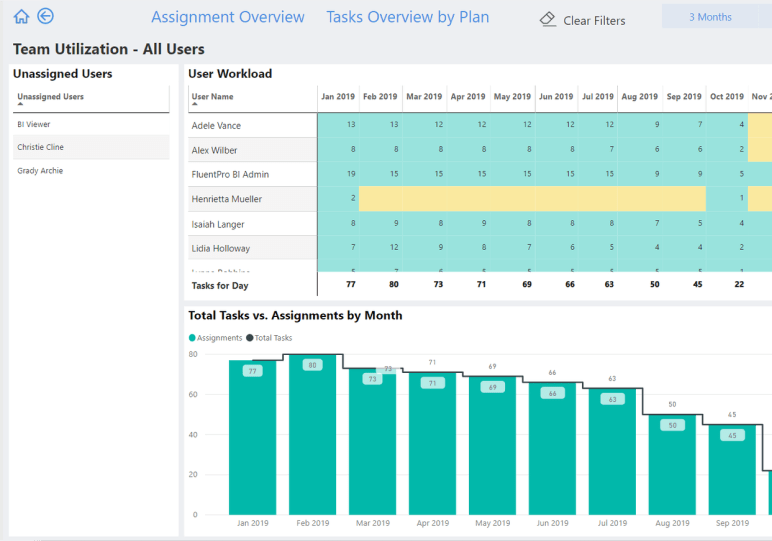 Schedule a Meeting with Microsoft Power BI Experts
Contact the Power BI team to get a free assessment of your business requirements and receive a quality consultation on Power BI best practices.
Why Power BI Team?
We are a Gold Microsoft Partner and experienced Power BI consultants

We provide data-driven BI solutions for enhancing business performance

We ready to assist you with any business intelligence tasks and ideas
Please leave a message and our sales team will contact you shortly.