Power BI for Microsoft Project Online
Flexible and powerful reporting solution on Microsoft Project Online progress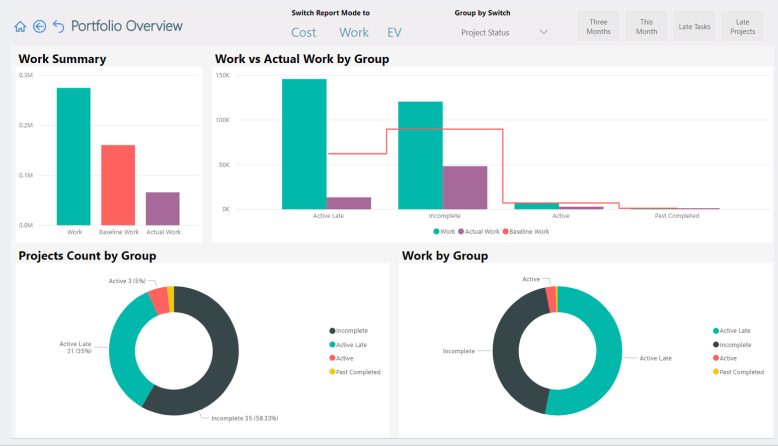 See live demo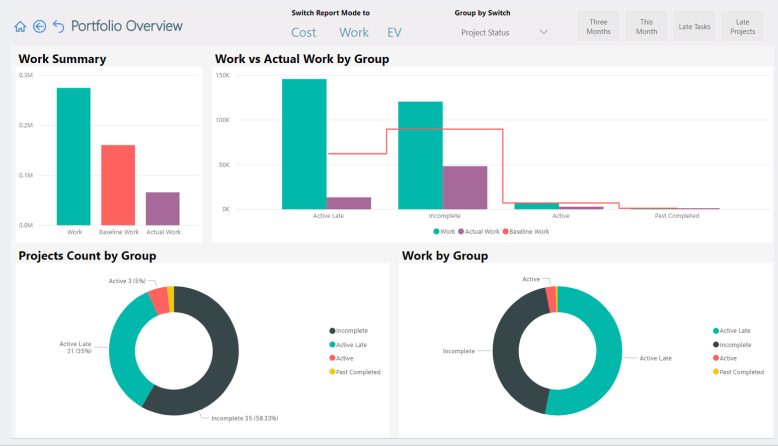 Quick and Detailed Insights
Fact-driven Confident Decisions
Get Access to Faster Decision-Making with Project Online Power BI Reports Pack
Visualizing data is usually challenging for PMOs and Executives due to limited reporting capabilities, data visibility, and lack of advanced data analytics.
Limitation
How to get more reporting capabilities?
Scope
How to enhance data visibility?
Quality
How to ensure advanced data analytics?
Time
How to spend less time on reports design?
Start reporting on
Microsoft Project Online
data using Power BI
FluentPro Power BI Reports Pack for Microsoft Project Online is a data-driven reporting solution that enables project managers to expand their portfolio visibility and drill down to the tiniest project detail and generate reports on all primary aspects of their PPM activities including forecasting on risks, deliverables, and financial trends.
Schedule a consultation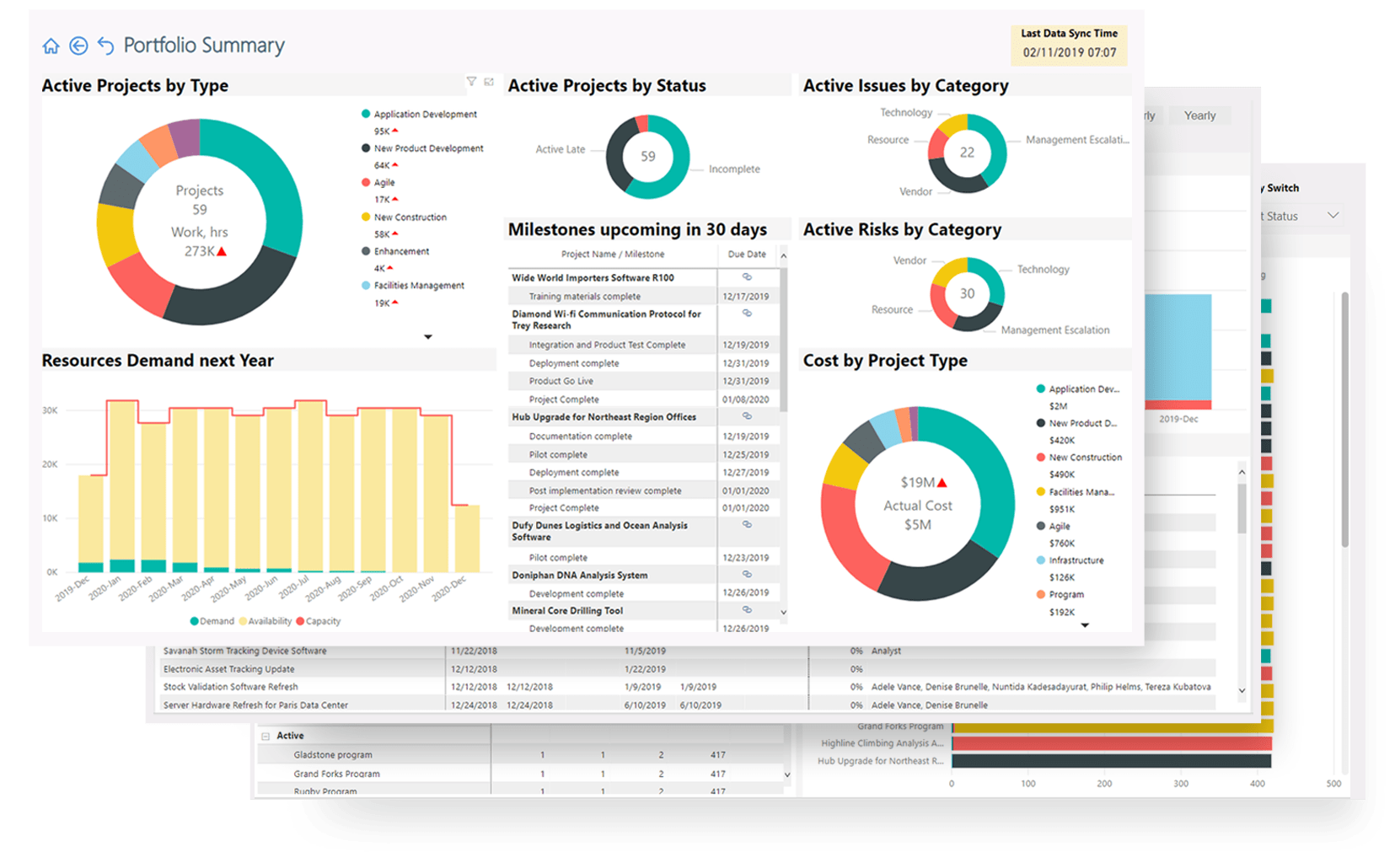 Explore and Monitor your

Project Online data in Power BI
Fact-driven Decisions
The number of sources and the amount of incoming information are making the data very difficult to comprehend and analyze. To make the best decision and to keep projects on track, project managers and PMOs require insights into their resources, projects, and portfolio. With this in mind, we've introduced our own Power BI products that allow for easy reporting and simple PPM data visualization.
Schedule a free demo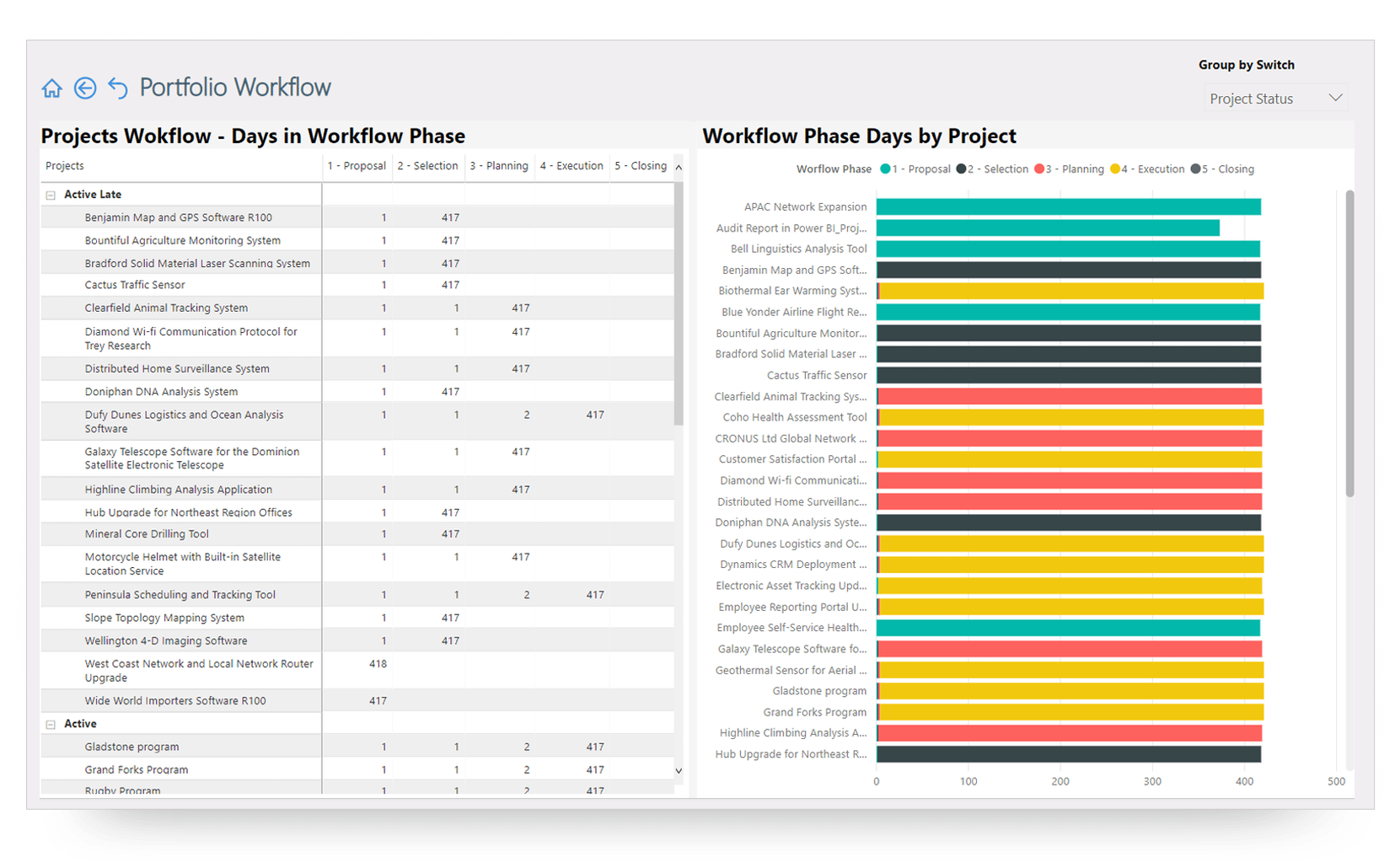 All-in-one Reports Pack
We've added to this pack every report to help you make well-informed data-driven decisions critical for a project, portfolio, work, or a team: Portfolio Overview, Project-related (Work Summary, Cost Summary, Variances Summary, Governance), and Resource-related (Summary, Utilization, Allocation Analysis, Governance, Engagements vs. Assignments, Timesheet Summary, Timesheets Governance).
Schedule a free demo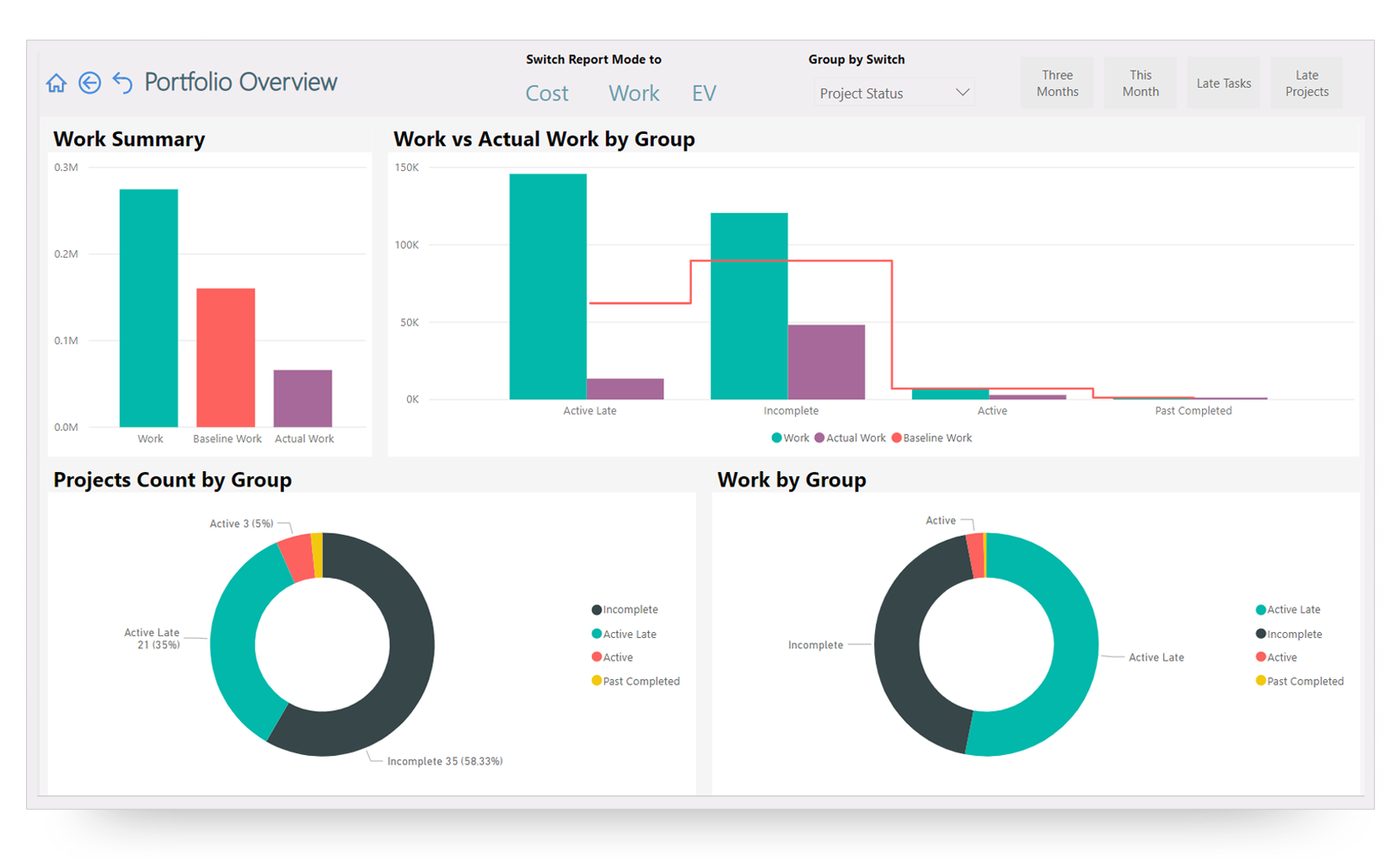 Our Portfolio:

Power BI Project Online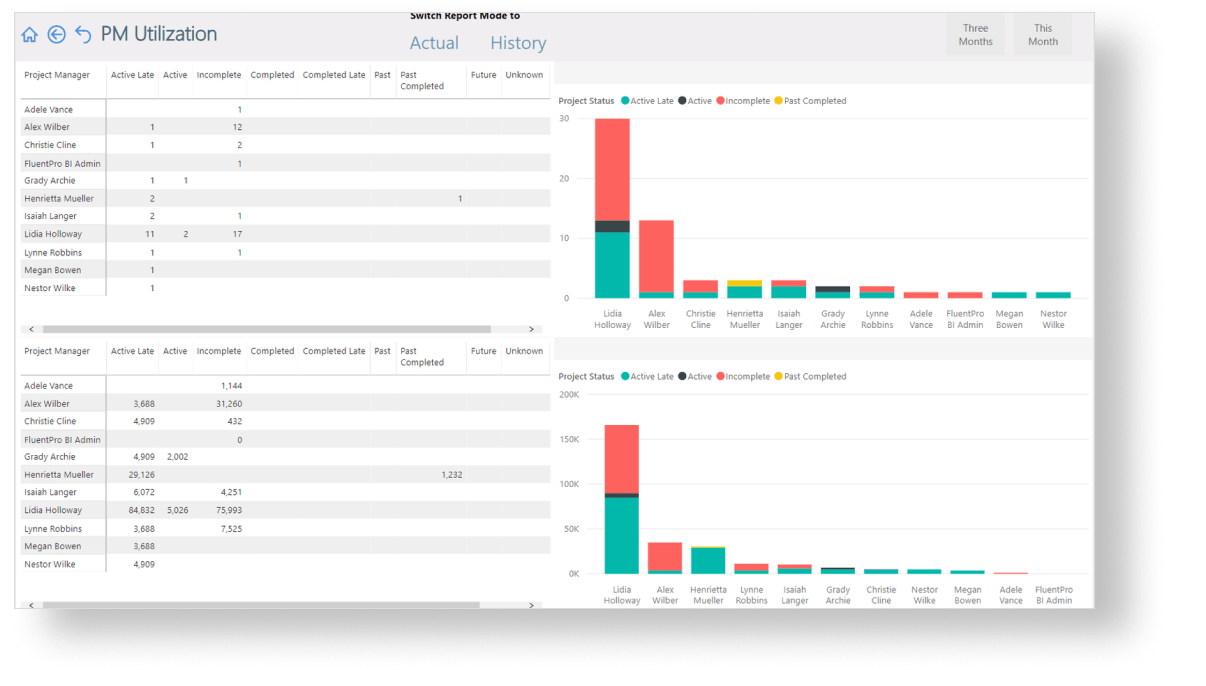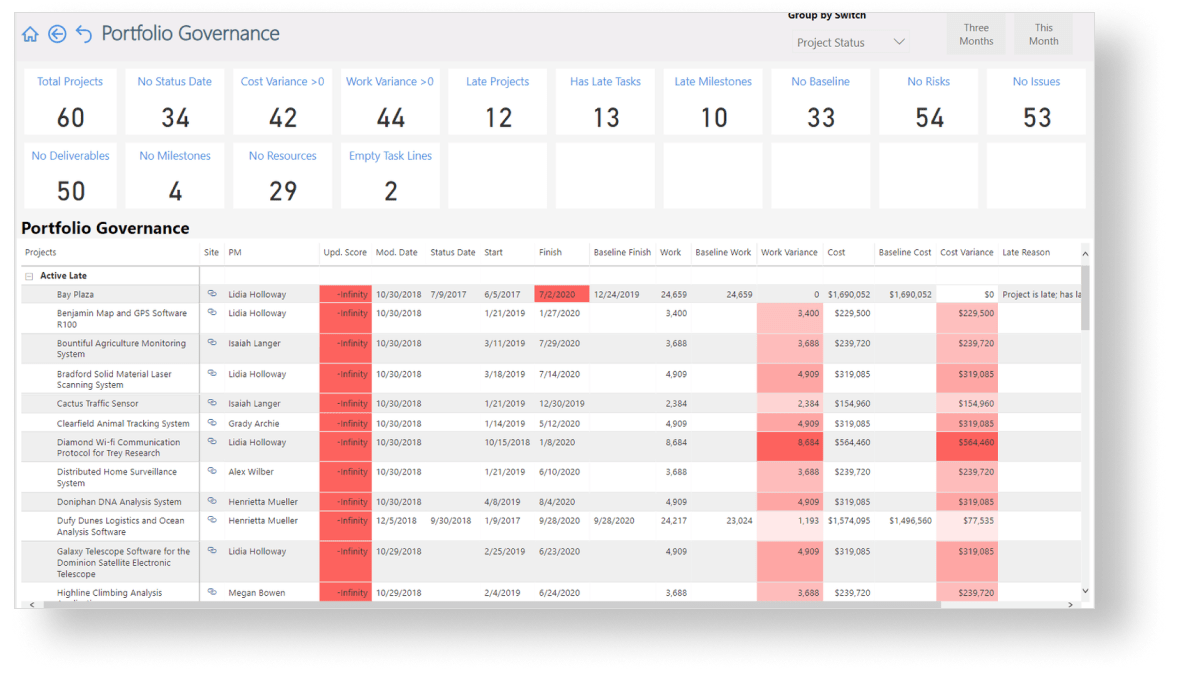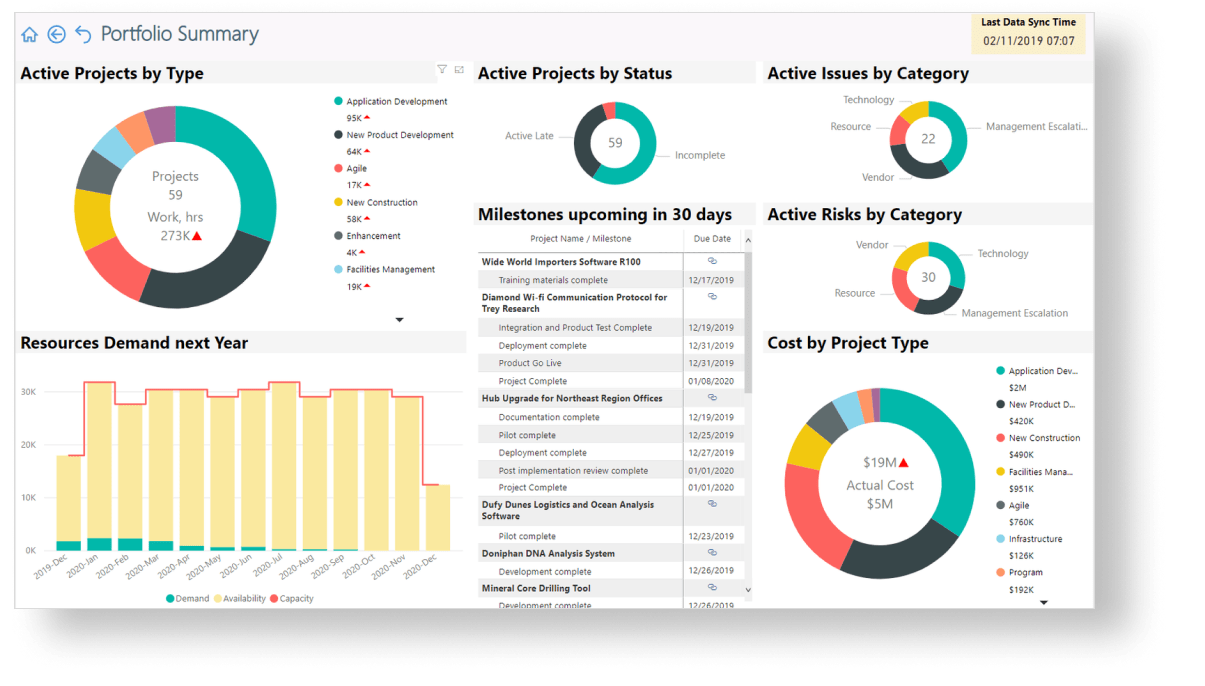 500+
Clients
have chosen Power BI Team service
25+
Reports
on a portfolio, resource, and project level
97%
Synchonization
full or partial data sync
100%
Automation
of reporting and data visualization
Working with
Power BI development
team you will get
Full and real-time visibility of Project Online data.

Instant and beautiful dashboards are available at any time.

Reports can be adjusted in a matter of seconds if there's a need.

The right information is always available in time for confident, informed decisions.
See live demo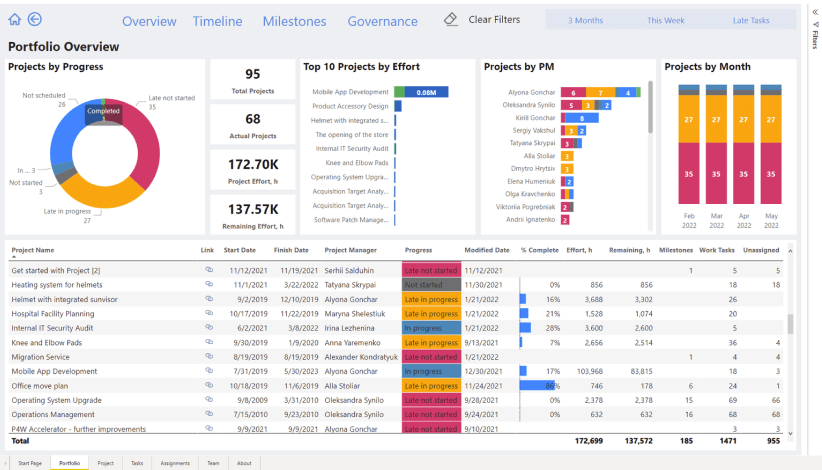 Schedule a Meeting with Microsoft Power BI Experts
Contact the Power BI team to get a free assessment of your business requirements and receive a quality consultation on Power BI best practices.
Why Power BI Team?
We are a Gold Microsoft Partner and experienced Power BI consultants

We provide data-driven BI solutions for enhancing business performance

We ready to assist you with any business intelligence tasks and ideas
Please leave a message and our sales team will contact you shortly.