Microsoft Power BI consulting
Get expert help from a leading Power BI consulting services provider in leveraging Microsoft Power BI as their primary reporting and analytics tool for business
Schedule Discovery Call

Hire professional
Power BI consultants
Power BI Team help you overcome any challenges in your way to processing the volume of your business data. In addition, we offer several simple and ready-to-use but powerful solutions that allow you:
Microsoft Planner

Microsoft Project Online

Microsoft Project for Web
Create amazing Microsoft Planner reports about the various aspects of your portfolio: plans progress, task management, and timelines

See all the progress indicators of your portfolio in Microsoft Project Online, resource usage, timelines in one place and any time you need these insights.

Enable Microsoft Project for Web users to report on project progress, performance, assignments, resource allocation.

Schedule Discovery Call
500+
Clients
have chosen Power BI Team service
25+
Reports
on a portfolio, resource, and project level
97%
Synchonization
full or partial data sync
100%
Automation
Of reporting and data visualization
Get business insights from your data with
Power BI Team
Power BI Consulting Services
Our Power BI consulting services will transform and shape your raw business data into insightful reports, dashboards, and graphs that are usable, visual, and explanatory. Each report is created with data-driven decisions in mind that are crucial for the effective decision-making process.
Data Modeling & Analytics
Our Power BI consultant and developers have deep knowledge in data modeling in Power BI, structuring, and data analytics, which makes our Power BI consulting team fully equipped for an effective and quick response to constant challenges every project or company deals with on an everyday basis.
Data Visualization & Reports
We have over 10 years of experience in the field of data visualization using Power BI and business intelligence. Hire Power BI consultants with the ultimate knowledge and understanding of how to get the most out of your data. Our Microsoft Planner Reporting Pack and Project Online Reporting Pack are good examples of what we can offer.
Why
Power BI Team

consulting?
Our Power BI consulting services include a complete consult to identify gaps and potential opportunities. We provide business insights through data modeling, analytics, visualizations, and Power BI reporting. Our service helps executives turn business data into insights that strengthen business growth and give a competitive advantage.
Ask your question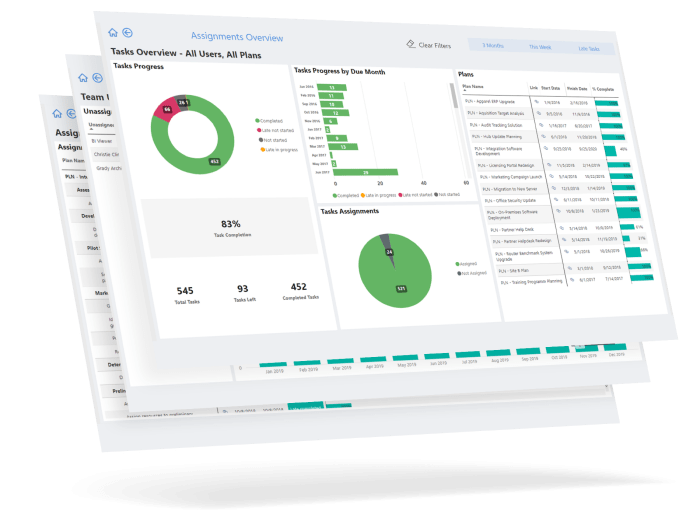 Working with

Power BI Team

you will get
experienced Power BI consultants, who are always ready to help

access to the data analytics expertise that's been shaped by years of practice

data-driven BI solutions that enhance your business performance

significant cost cut without a need to develop the BI expertise in-house

a giant volume of raw and messy data becomes your best friend in decision making
Send request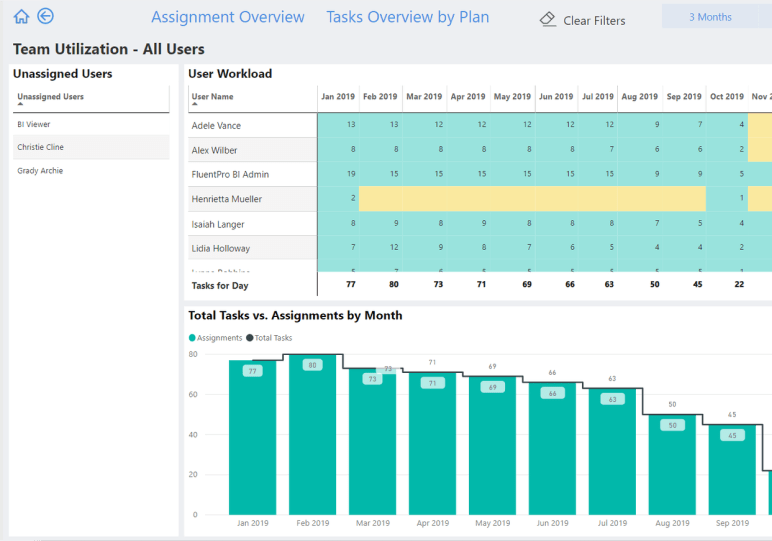 Schedule a Meeting with Microsoft Power BI Experts
Contact the Power BI team to get a free assessment of your business requirements and receive a quality consultation on Power BI best practices.
Why Power BI Team?
We are a Gold Microsoft Partner and experienced Power BI consultants

We provide data-driven BI solutions for enhancing business performance

We ready to assist you with any business intelligence tasks and ideas
Please leave a message and our sales team will contact you shortly.