Microsoft Power BI consulting services
Our Power BI consulting services are based on more than 10 years of experience with Microsoft Business Intelligence platform.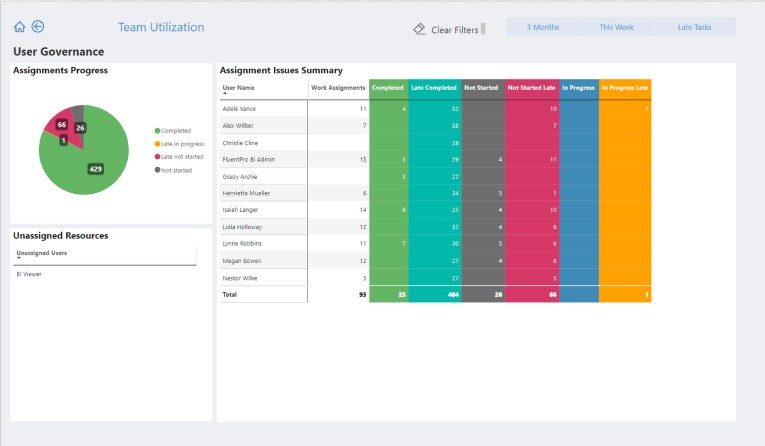 See live demo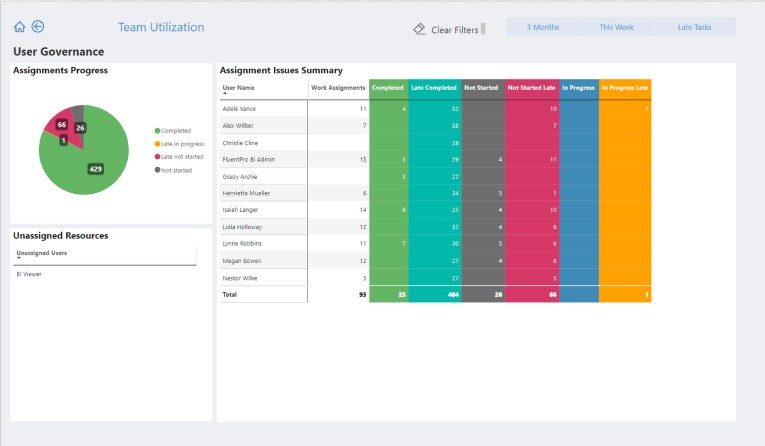 Data Integration & Warehousing
Data Modeling & Analytics
Data Visualization & Custom Reports
Our Power BI experts know how to design the best solution, fast
Our business intelligence experts will provide you with professional Power BI consulting and help your business to:
Strategy
Define the best BI implementation strategy
Integration
Architect and implement all the needed data integrations and warehousing infrastructure
Flexibility
Turn your data analytics methodologies and models into comprehensive and flexible Power BI dashboards
Visualization
Get all the essential and critical decision-making insights
500+
Clients
have chosen Power BI consulting services
25+
Reports
on a portfolio, resource, and project level
97%
Synchonization
full or partial data sync
100%
Automation
Of reporting and data visualization
We are experts in
the BI business intelligence and data analytics
Power BI Integration & Warehousing
We consult our clients as to integrating various systems and extracting data from multiple sources. We'll extract the needed data from third-party systems, create a secure infrastructure and prepare it for further use.
Data Modelling in Power BI & Analytics
Our Power BI consultants are strong Power BI data analysis experts who will work closely with your in-house analysts, research your data sources and business objectives and help extract valuable insights by developing all the needed data models.
Data Visualization & Custom Reports
Our Power BI consulting has outstanding experience in data analysis and visualization services and Power BI development of custom reports based on various data sources and sophisticated data models.
Download case study
Get to know our
workflow
BI Strategy & Business Analysis
After thorough research of your data and its infrastructure, our Power BI consultants and business will create a Microsoft BI strategy roadmap to address your organization's problems related to unexploited data and help you achieve all your business objectives through informed decision making.
Data Warehousing Architecture & Maintenance
Our Power BI services team will help bring all the needed business intelligence and data analytics from multiple under a single data warehouse with advanced architecture to unlock deeper insights and data-centered decisions and maintain all high levels of data safe.
Data Cleansing & Preparation & ETL
Our Power BI consulting services include importing data from almost any database, flat file, or web service using custom interfaces (API), custom connectors, or web services and preparing this data for optimal visualization using Power BI.
Power BI Implementation strategy
Our Power BI consultants will walk you through all the Power BI implementation and customization processes to create a perfect Power BI environment fitting your business needs and get the most out of the interactive dashboards and BI reporting features.
Integrating data from multiple sources
We service our clients to create and customize direct Power BI integrations of massive volumes of data from all kinds of sources, including databases, raw files, and external applications to analyze and interpret in Power BI.
Power BI Data Model
Our Power BI consultants specialize in advanced data modeling in Power BI Desktop, writing complex formulas and queries using DAX, Power Query ETL implementation, and logical dimensional model (i.e., Star Schema) design.
Power BI Data Visualization Best Practices
With our outstanding service and experience in data visualization, we build Power BI dashboards and reports with exceptional usability to ensure dashboards are easy to use and highly functional.
On-Demand Power BI Consultants
Whether you need more profound research of your business intelligence needs that involves Power BI consulting experts or need external help in customizing or implementing your Power BI environment, we are happy to offer our dedicated Power BI consultants.
Get free consultation
Working with

Power BI Team

you will get
Win-win BI roadmap and strategy based on Microsoft Power BI

Multiple data sources integrated into Power BI to serve all your business intelligence and data analysis needs

Descriptive and predictive analytical models using powerful APIs and transformed data

Live customizable dashboards, scorecards, key performance indicators on top of those analytical models

Explorative and interactive data visualizations uncovering valuable insights for smart decision making

Unlimited sharing capabilities where all other team members can seamlessly access Power BI reports

Proven Power BI consulting experts ready to assist you on any business intelligence tasks or ideas you have
Send a request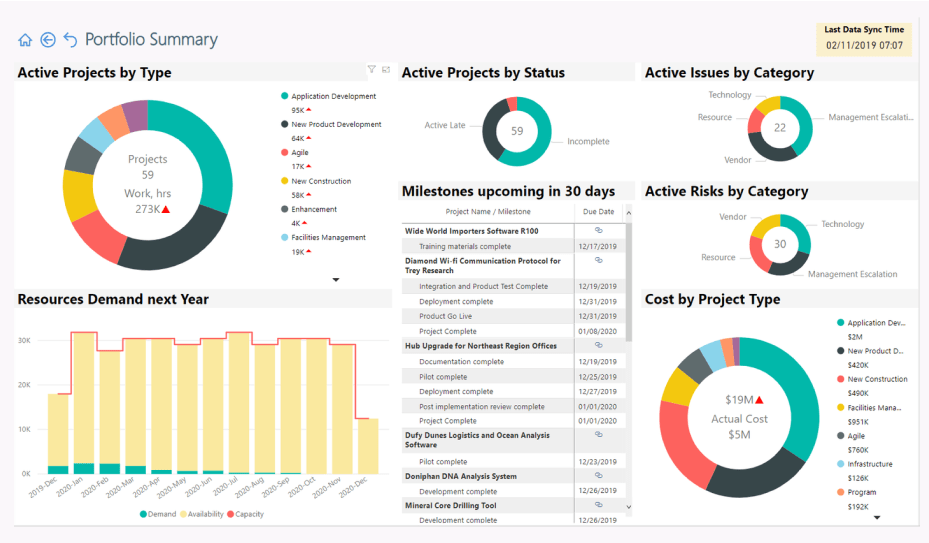 Schedule a Meeting with Microsoft Power BI Experts
Contact the Power BI team to get a free assessment of your business requirements and receive a quality consultation on Power BI best practices.
Why Power BI Team?
We are a Gold Microsoft Partner and experienced Power BI consultants

We provide data-driven BI solutions for enhancing business performance

We ready to assist you with any business intelligence tasks and ideas
Please leave a message and our sales team will contact you shortly.